The key to any business is repeat business, and gaming stores are no different. Here are some tips to help you turn new faces into repeat customers.
Social Media – Do you have a Facebook page? Have you claimed your URL so you can be facebook.com/myshopname? Do your local players know what that URL is, and do you tell them at every opportunity to Like it? Is your event schedule there 100% accurate and up to date? Have you uploaded any photos recently of winners or just gamers battling and having fun? All of these things are crucial to improving your social presence and keeping players aware and engaged with your store. Offer incentives for new players to like your page to prod those who think they won't be back often to go ahead and do it anyway.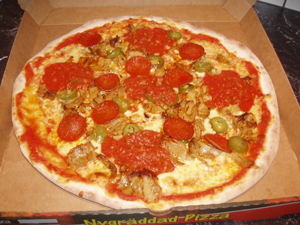 Future Events – Players in your store events are you own personal audience. Treat them with respect, but ensure that everyone is aware of your future events while you have them there and enjoying themselves. Don't just mention it once; repeat relevant upcoming events every few rounds.
Giveaways– Free is the most powerful word in marketing – period. A small gesture of generosity goes a long way toward making players feel appreciated and forming a stronger bond with your store. Want to play the hero? Free pizza, free soda, or free swag all bring return traffic and positivity. Our Swag Packs offer plenty of items you can distribute to lucky players throughout the day.
Customer retention is an ongoing process, and these simple tips can help you convert new faces into regulars.
http://isp.starcitygames.com/wordpress/wp-content/uploads/2014/09/tricks-narrow.png
135
710
ISP
http://isp.starcitygames.com/wordpress/wp-content/uploads/2019/01/ISP-2019.png
ISP
2013-10-03 17:02:17
2017-04-13 12:51:32
Three Steps to Repeat Business