Social media should be any local game store's No. 1 advertising vehicle. While there is plenty to do leading up to a StarCityGames.com Invitational Qualifier or Open Trial, make time for social media during and after the event. The StarCityGames.com In-Store Programs team will be happy to post your event pictures on our Facebook page, but we should not be the only ones posting those pictures! Players love the recognition at any level of event, and putting up pictures of players enjoying your tournament and letting them tag each other only increases your online visibility.
During the event, you can post pictures and updates so that people can see how their friends are doing. You can post about door prizes that have been given out, display pictures of players with their swag, or upload a picture of a player with a cool playmat. The goal is to give the players not at the event a reason to come to the next one and give the players that are there some recognition.
After the event, you should post all the pictures you're already going to submit to us on your store's Facebook page. Players also love seeing the Top 8 posted and even the deck lists. You need to type up the deck lists already, so why not post them on your store's website or Facebook page? Between what you post and what the In-Store Programs team posts, be sure to tag as many players as you can! The most important social media post you make will be about how successful the event was and when you're hosting your next one.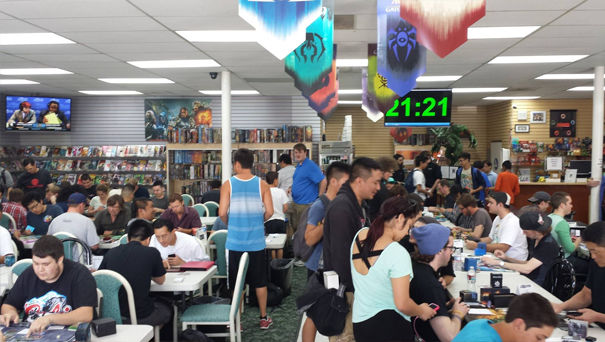 San Diego Games and Comics posted this picture on their Facebook page during a recent SCG Invitational Qualifier. Look what's streaming in the corner!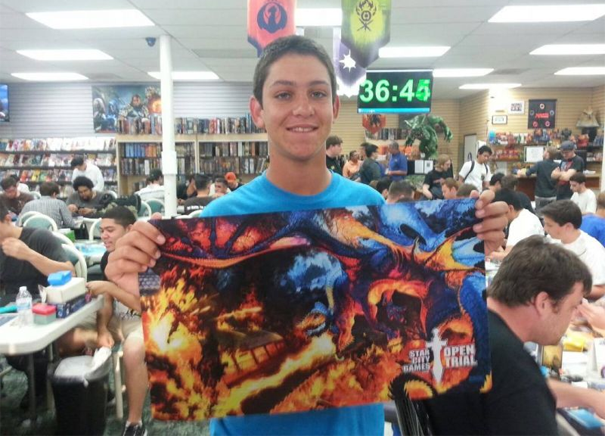 San Diego Games and Comics also gave away extra play mats between rounds and posted pictures of the winners.
https://isp.starcitygames.com/wordpress/wp-content/uploads/2014/09/tricks-narrow.png
135
710
ISP
http://isp.starcitygames.com/wordpress/wp-content/uploads/2019/01/ISP-2019.png
ISP
2014-05-02 15:34:18
2017-04-13 12:51:04
The Facebook Bump